February 28, 2005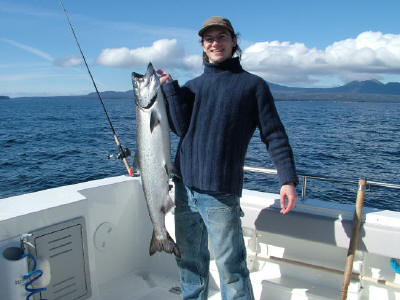 First king salmon for the year
May 18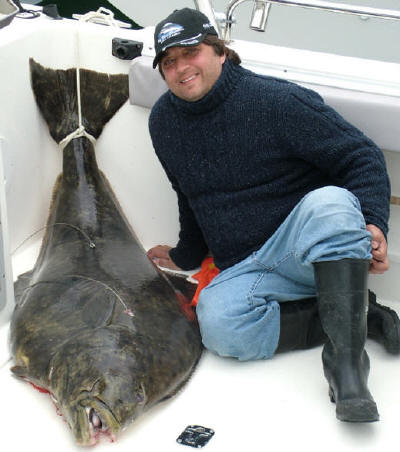 Alex with the first 150 lb. + halibut for the year
May 31, 2005


Part of the Vesely group
June 2 – Nordstrom family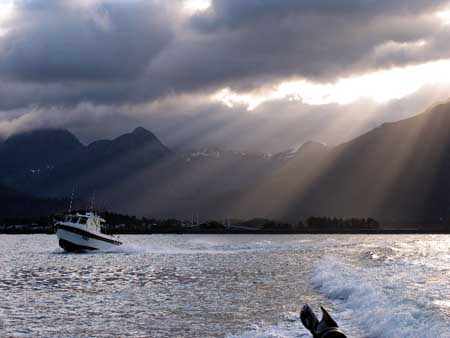 June 3, 2005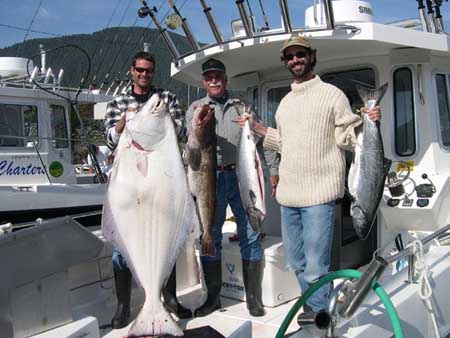 "A great day for big halibut".
June 4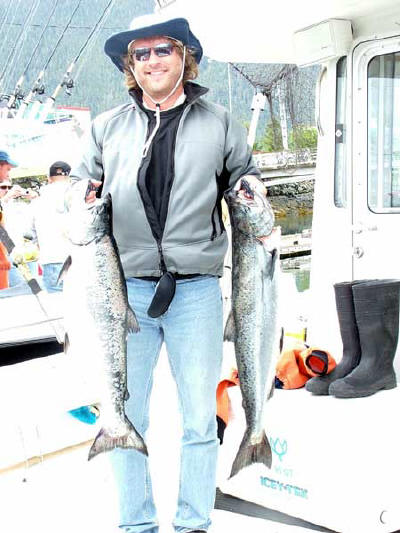 The one and only Rodger May
June 7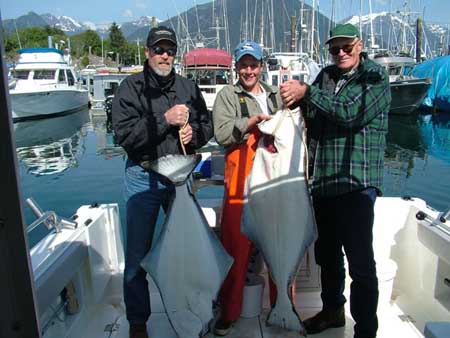 Dougherty's FINE catch!
June 10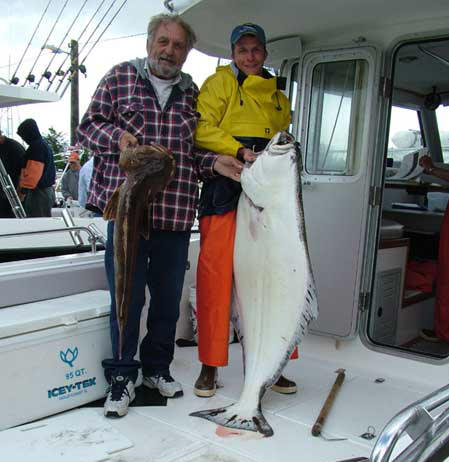 Tommy Rau . .I like big fish
June 11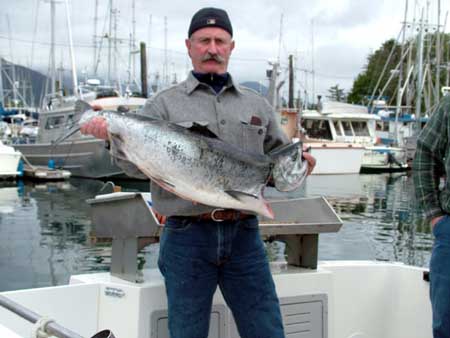 Wayne Kisner. "I've done this before"
June 13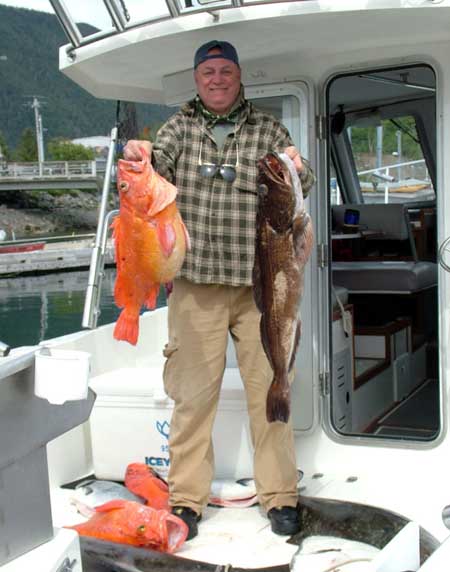 Robert Caris . .yellow-eye and ling-cod.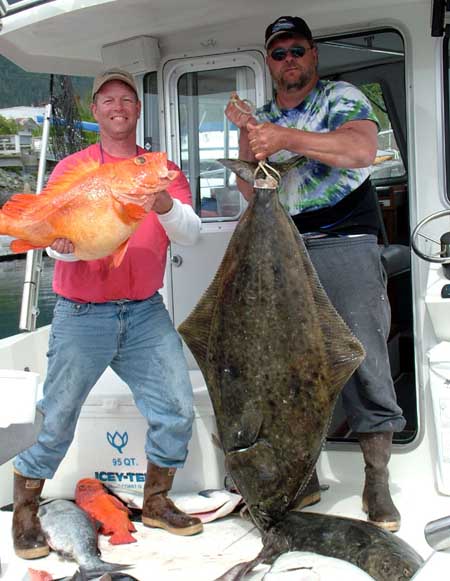 Brian Friesen . .I'm color coordinated with my fish.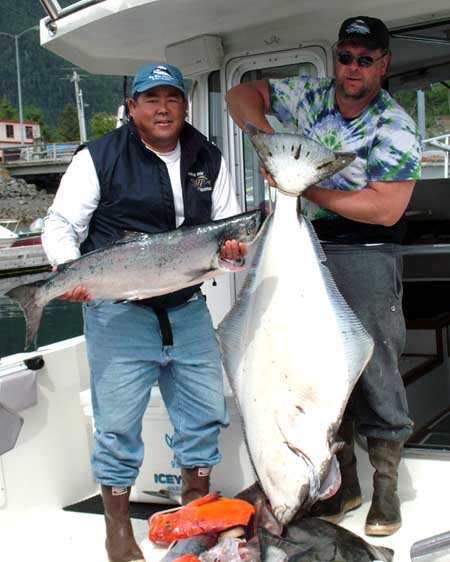 Wasano having a fun day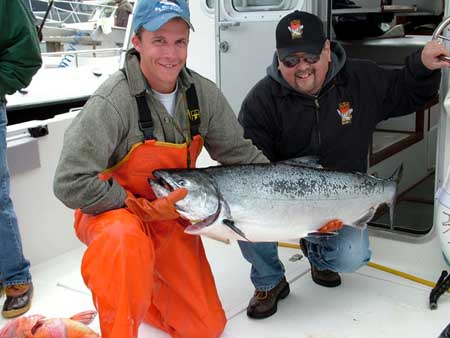 Steve Nobuyama . . close to 40lbs of Salmon here!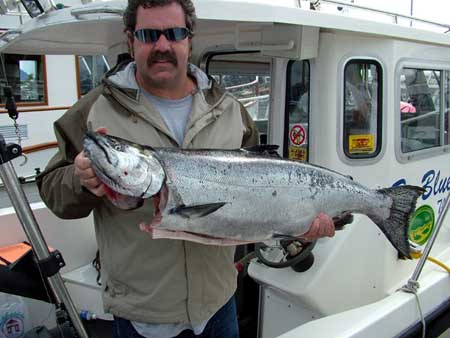 Robert White w 36 lbs of King Salmon fun
June 14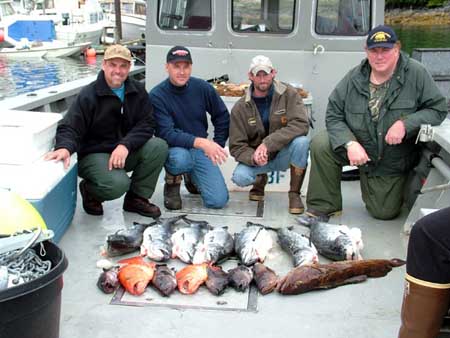 A nice catch of fish!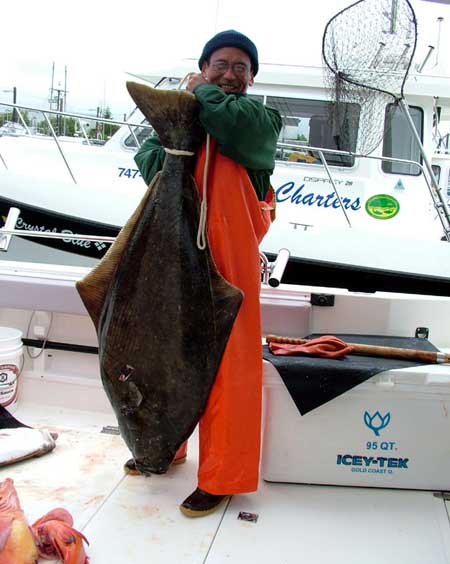 Randy Suto . .50lbs is HEAVY!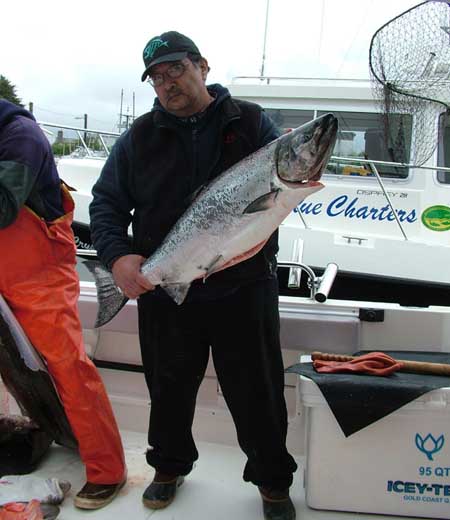 Michael Higa . .I'm smiling
June 15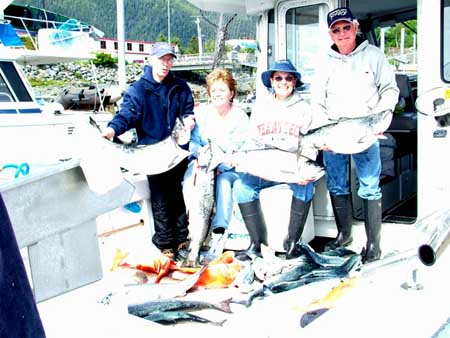 Wagners and Jones -Too,too much of a good time!
June 18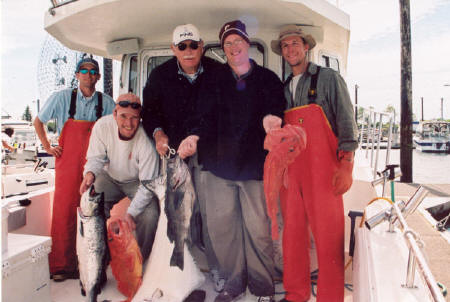 Ray Miller group
June 19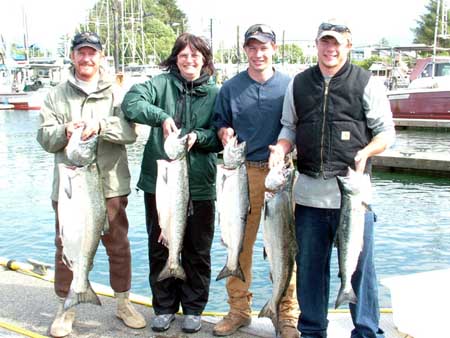 Andersons, a day with the family is special.
June 21


"I wasn't even trying"
June 21-23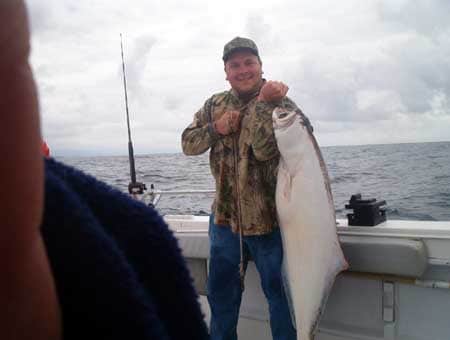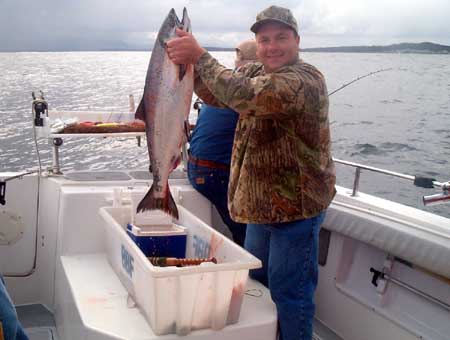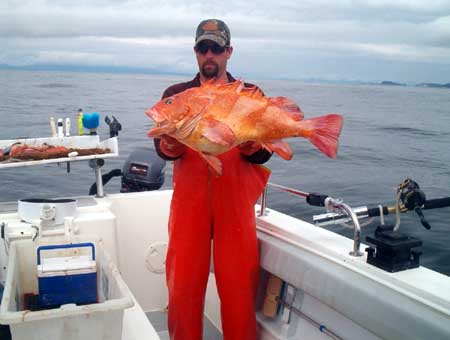 "Skipper Brian with our HUGE Yellow-Eye."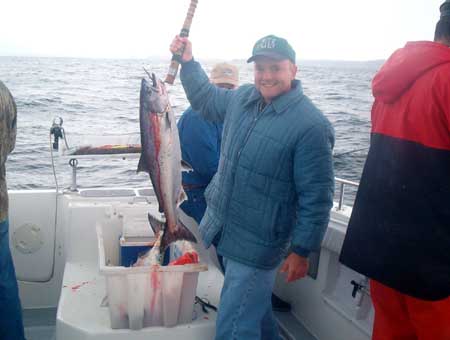 June 23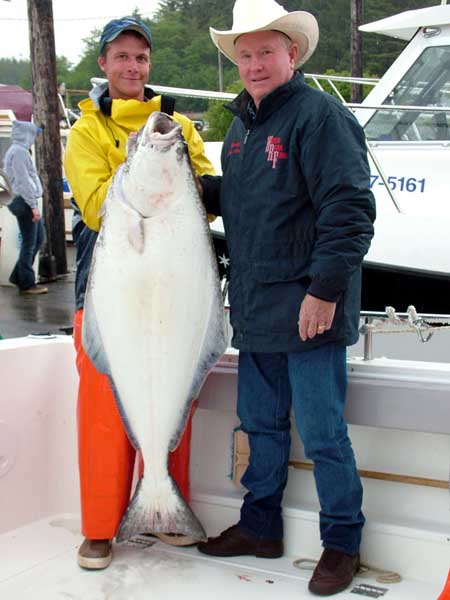 Ron Warne . .they really do get big!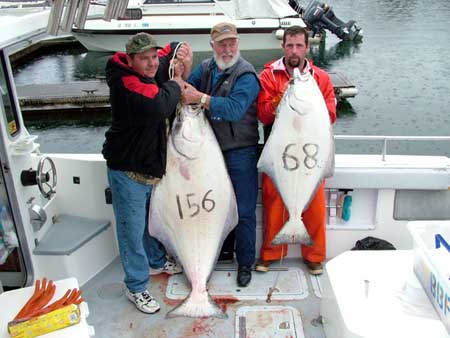 Tony and Buryl do themselves proud!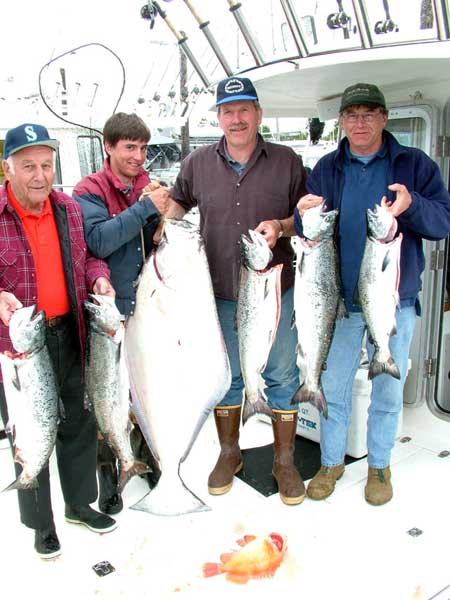 Nick along with Aarron, Greg and Ron.
Aarron caught this guys brother yesterday!"
June 24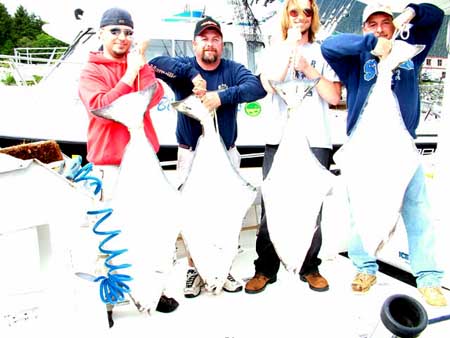 Gross party having a field day!
June 25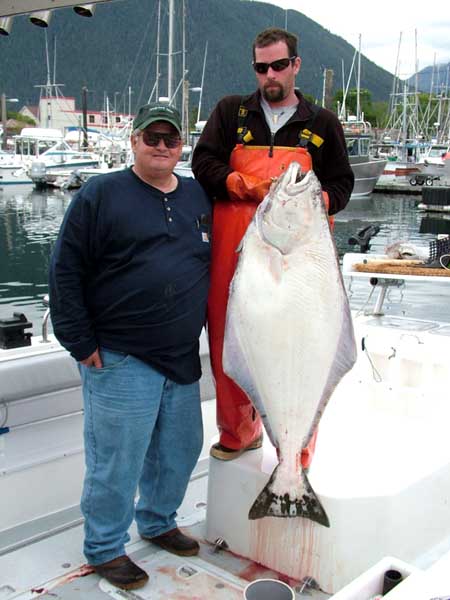 Howard MacCaleb . . it's ALWAYS good.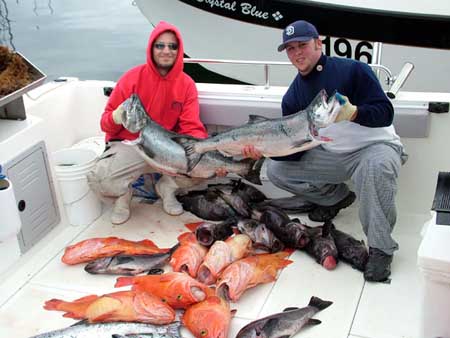 Scott and Brandon . .knee deep into it.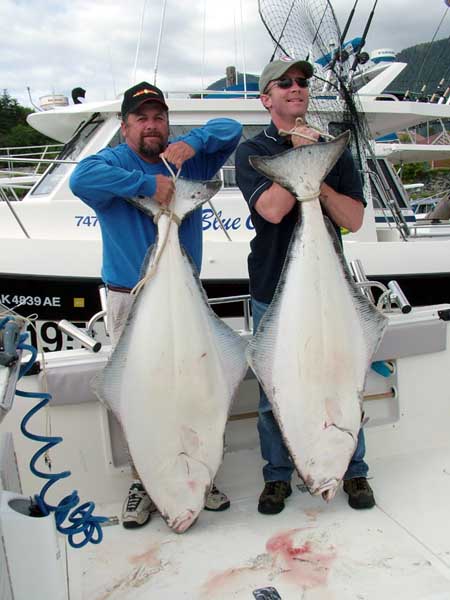 Gross party, Garret and Jeff , Bigun's!
June 30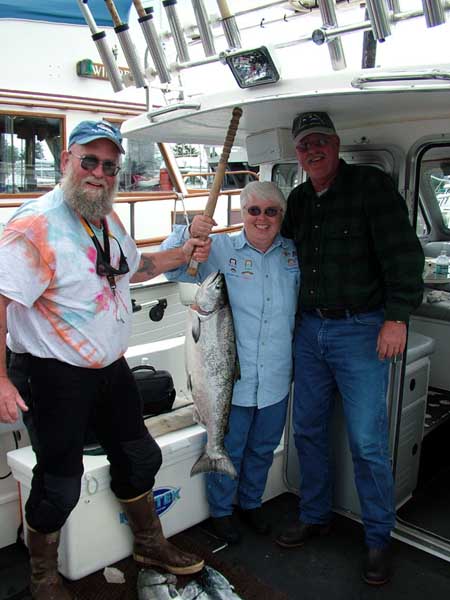 Dittmers being King for a day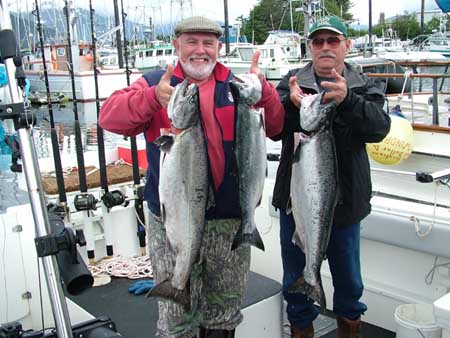 Lyle party . . Party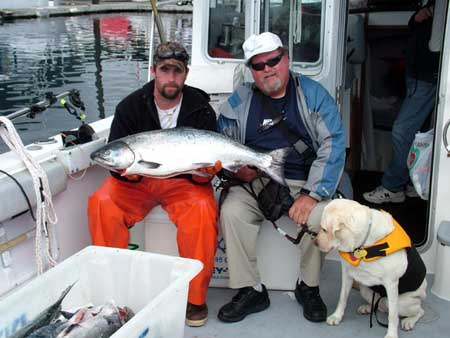 Billy and Hildy dog.  She caught the fish.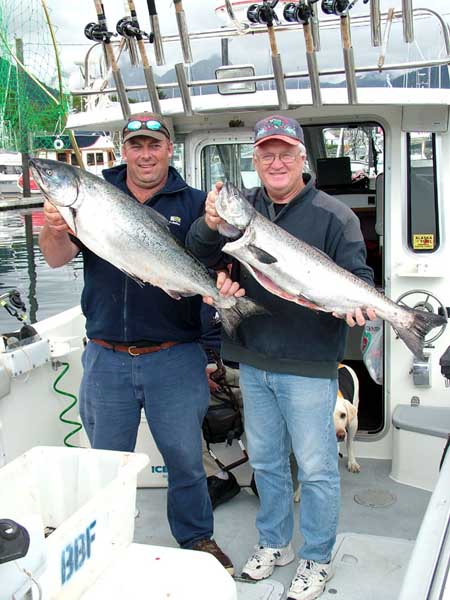 Robert Grace and John Passmore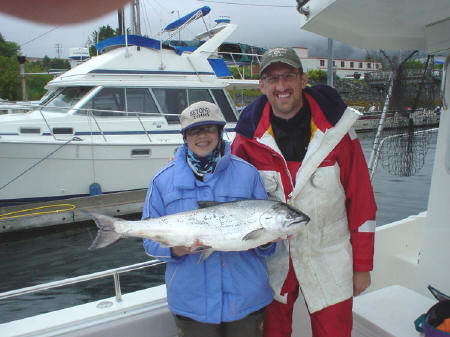 Hannah outdid Dad every single day!
July 2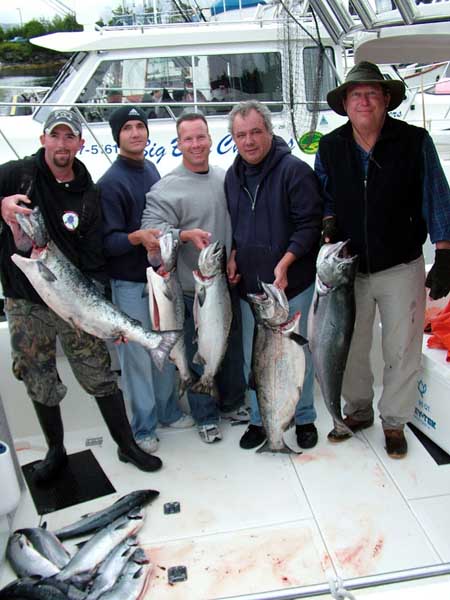 Tom Farley and Bucholz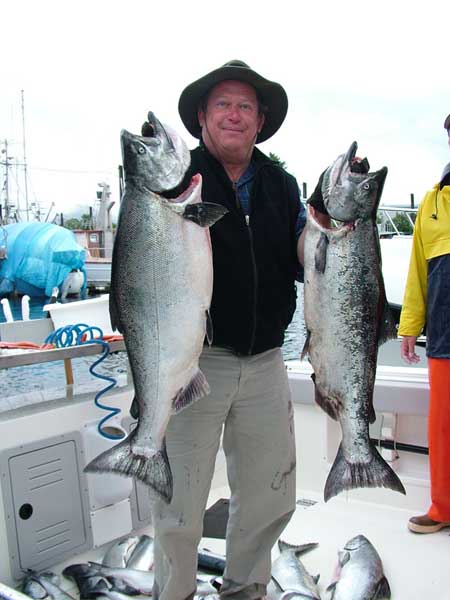 John Bucholz